It's more than a clean car. It's a clear mind and an enjoyable driving experience.

Getting tired of driving around in a dirty car?
Ready to experience your vehicle like it was meant to be?
Do you want to turn heads with that "like new" look?

Feeling embarrassed to give people rides?
Frustrated with shops that drag out the timeline?

Tired of getting overcharged for subpar work?
Our Services
We go beyond making your car just look good with services like ceramic coating, paint protection film and window tinting. It's time to think differently about auto detailing.
Our Promise
When it comes to caring for your vehicle, sub-par work is unacceptable. We believe that keeping your investment looking great shouldn't feel like a burden. This is why everything we do not only seals and protects your investment but enhances the existing design. Our commitment to your happiness is what sets us apart from the competition.
Finding the right shop to treat your car with care shouldn't be difficult to find. This is why we take the time to cover every detail  wherever the road takes you.
Learn More
Request Quote

Fill out a quick request for the service you want.

Get Detailing Done

Experience a professional level of quality, dependable work.

Enjoy Your Car

Feel great again about how your car looks, feels and drives.
I had my Dodge Caravan detailed and was amazed at how it looked.
I am a Mother of four and also have a pet needless to say my van is an
absolute mess. Reflection Automotive Detailing brought my interior back to life.
I am no longer embarrassed to have someone in my van.
Thank you again for a job well done!
Tina, Malvern, PA
Great Reflections did a great job, inside and out. Very professional, attention to detail. Will schedule with them again when needed
Ed Birch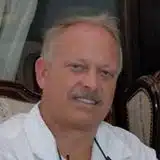 Nick recently ceramic coated my new 2020 Toyota 4Runner and he did an amazing job!
The dealer's prep work introduced swirl marks and scratches that you'd expect to see on a much older car.
I couldn't be happier with the results Nick achieved!
The 4Runner now looks incredible!
Nick is truly a master of his craft!
THANK YOU NICK!
Brian Burt
About Reflection auto detail
Reflection Automotive Detail began twenty years ago when Nick Lombardi turned his vision and passion for auto detailing, into a reality. It's that same passion that fuels the business today and unwavering attention to detail with unparalleled experience in the detailing game. Since it's doors opened Nick has been educating himself and his clients on next level detailing, ceramic coating and paint correction, done the right way. With this approach, it didn't take long for him to have a full book of returning happy customers. Nick is proud to serve his friends, family and customers in Chester, Delaware, and Montgomery Counties.
Let Reflection Automotive Detail be the shop you depend on for all your detailing, ceramic coating, and paint correction needs.
Helpful tips & Advice
Train yourself with the latest detailing advice.
Request Quote
Select your type of vehicle to get started.
AUTO

ATV

RV

WATERCRAFT

AVIATION