Why You Should Detail
When it comes to taking care of your car, we understand that life happens. Scratches, kids, road paint, weather and winter happen. While the elements may be out of your control, preserving the value of your vehicle doesn't have to be.
With detailing you gain the peace of mind knowing that your investment is protected and your car is looking great for your next drive. Detailing is more than just making sure your car looks great. At Reflection Automotive we go beyond a clean car to protect your paintwork, increase your car's value and give you time back to drive the car you love.
With detailing you'll restore your car to it's new look, turn heads and drive confidently knowing your car is shielded from hazards.
Not all detailing is created equal, and unfortunately there are many shops out there that lack the experience and knowledge and cut corners on your vehicle. With Professional Detailing Services you should come to expect:
Quality Chemical products formulated for the materials used in today's vehicles, especially the paint and leathers.

Properly trained staff with a complete understanding of materials used in today's motor vehicles.

A business license and both personal and vehicle liability insurance to protect the motorist and their vehicle.

The knowledge and understanding of all the unique paint finishes, problems and solutions

A knowledge and understanding of aniline, nubuck, suede and protected leather and how to properly clean and treat them.

A knowledge and understanding of how to clean carpets and fabric upholstery, especially removing stains.
When you're looking for your Professional Detailer we recommend looking for these three things:
Equipment – A professional detailer should have a high pressure washer; a powerful dry vacuum, heated soil extractor, vapor steamer, ozone generator, rotary buffers (for correction), dual-action buffers (for moderate correction) and orbital waxers (for wax/sealant application).
Supplies – Their shop should have buffing pads for correction and polishing; both wool and foam; miscellaneous cleaning brushes each for a specialized application, pet hair removing sponges, microfiber towels and plastic razor blades.
Chemicals – A professional detailer will have specialized chemicals for every detailing job, not "one chemical does it all." For example, engine degreasers for engine, wheel cleaner for wheels, all purpose cleaners, tar & grease removers, various stain removers, soil extractor shampoo, carpet shampoo, swirl removers, compounds, vinyl/plastic protectants and others.
I had my Dodge Caravan detailed and was amazed at how it looked.
I am a Mother of four and also have a pet needless to say my van is an
absolute mess. Reflection Automotive Detailing brought my interior back to life.
I am no longer embarrassed to have someone in my van.
Thank you again for a job well done!
Tina, Malvern, PA
Great Reflections did a great job, inside and out. Very professional, attention to detail. Will schedule with them again when needed
Ed Birch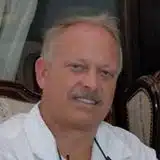 Nick recently ceramic coated my new 2020 Toyota 4Runner and he did an amazing job!
The dealer's prep work introduced swirl marks and scratches that you'd expect to see on a much older car.
I couldn't be happier with the results Nick achieved!
The 4Runner now looks incredible!
Nick is truly a master of his craft!
THANK YOU NICK!
Brian Burt
Request Quote

Fill out a quick request for the service you want.

Get Detailing Done

Experience a professional level of quality, dependable work.

Enjoy Your Car

Feel great again about how your car looks, feels and drives.
Request Quote
Select your type of vehicle to get started.
AUTO

ATV

RV

WATERCRAFT

AVIATION